This article guides you through registration with the Foodsmart app as an Adventist Risk Management employee.
iOS or Android
1. Download the Foodsmart app from the Google Play store or Apple App Store.
2. Open the Foodsmart app and tap on Sign Up.
3. Enter Ascend to Wholeness into the search field and select.
4. Tap on Sign in with Virgin Pulse.
5. Sign in with your Virgin Pulse account credentials.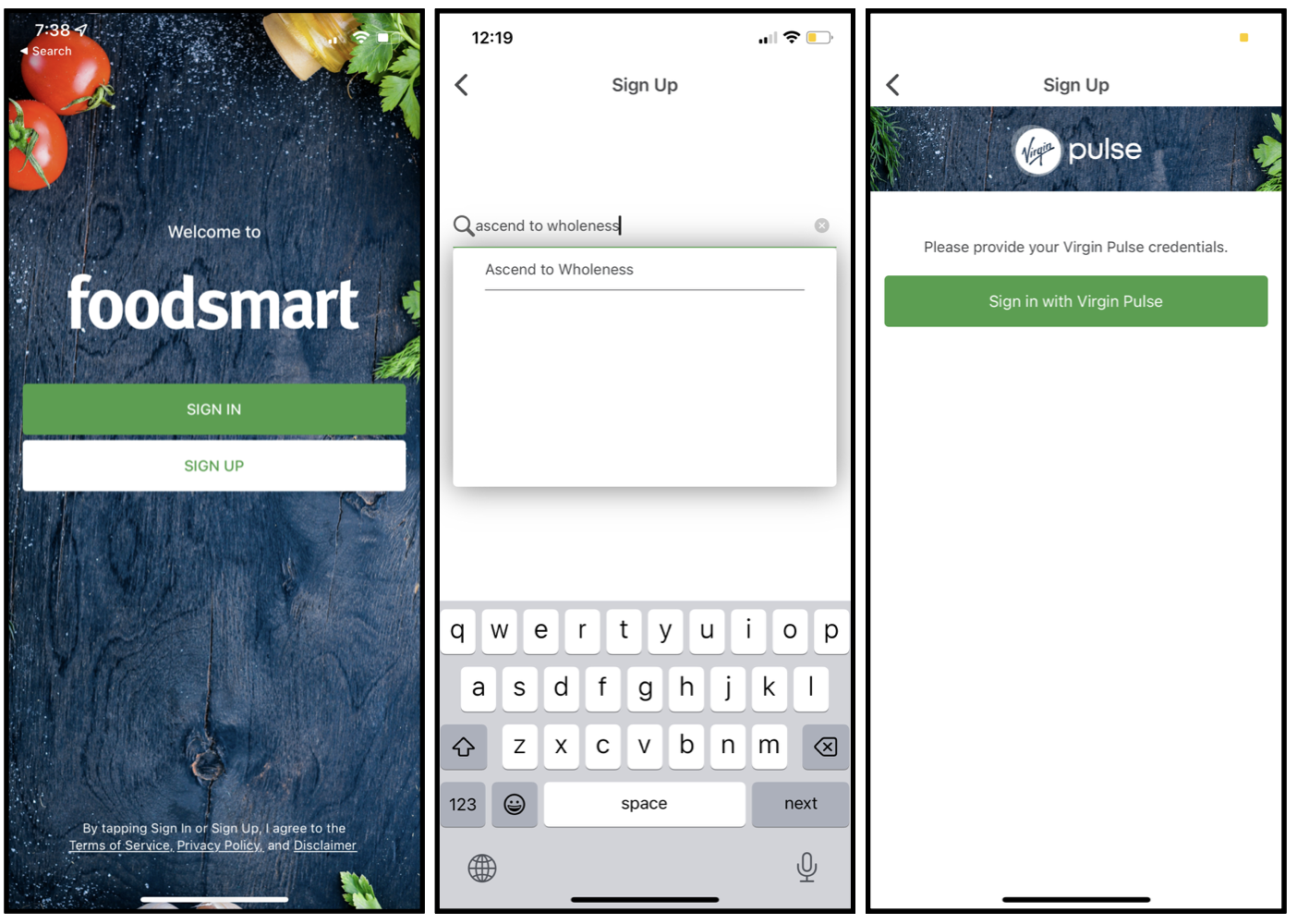 Need more help? Please email
support@foodsmart.com