This article guides you through login issues using the Foodsmart website as a Banner member.
Note: If you do not have an account, please go to Banner Health | Website Registration Click Here to register for an account. It will walk you through making an account.
Chrome, Firefox or Edge
1. Go to the Foodsmart website at https://www.foodsmart.com/members/banner-health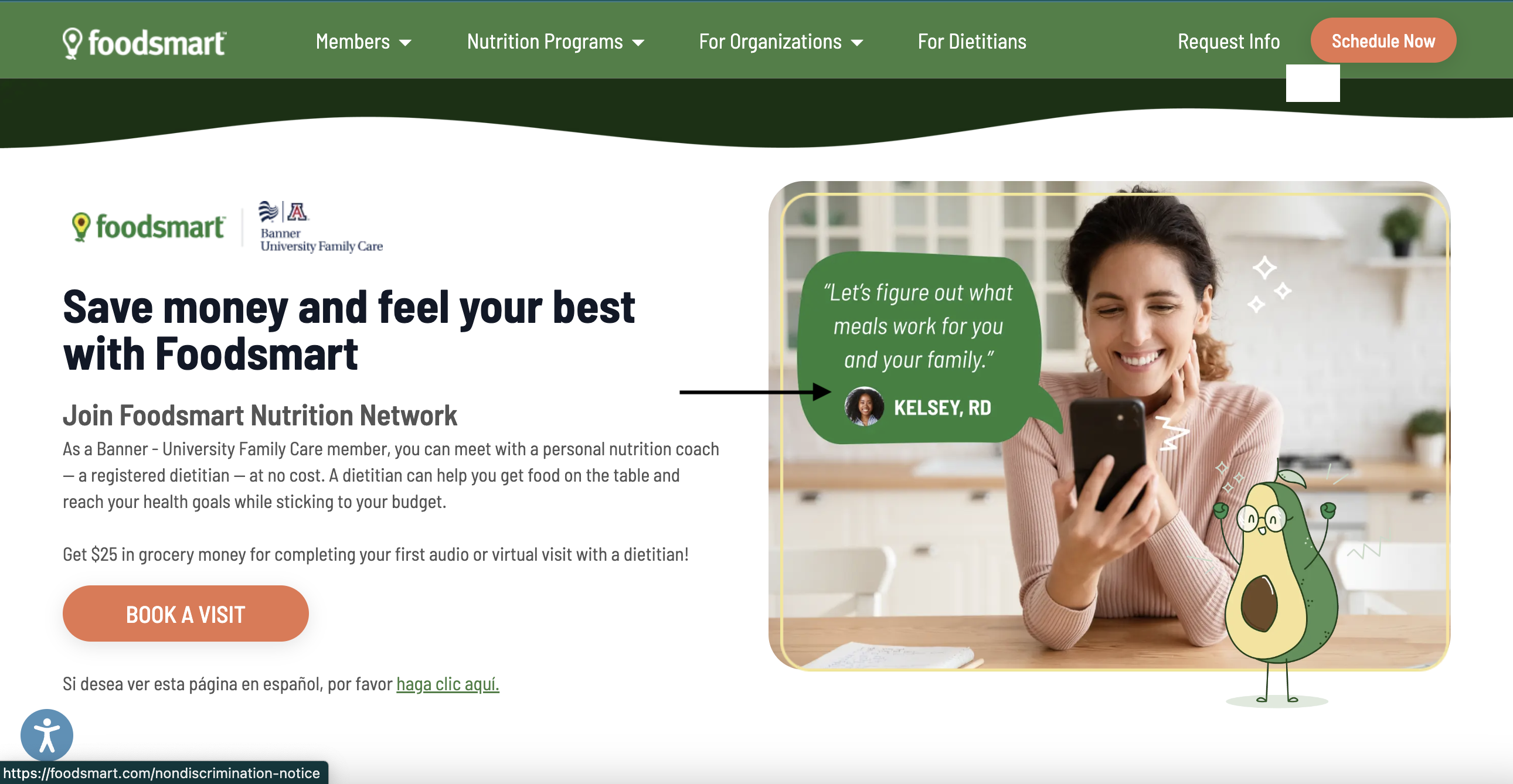 2. Click on Members (1) and choose Login (2) from the drop down menu.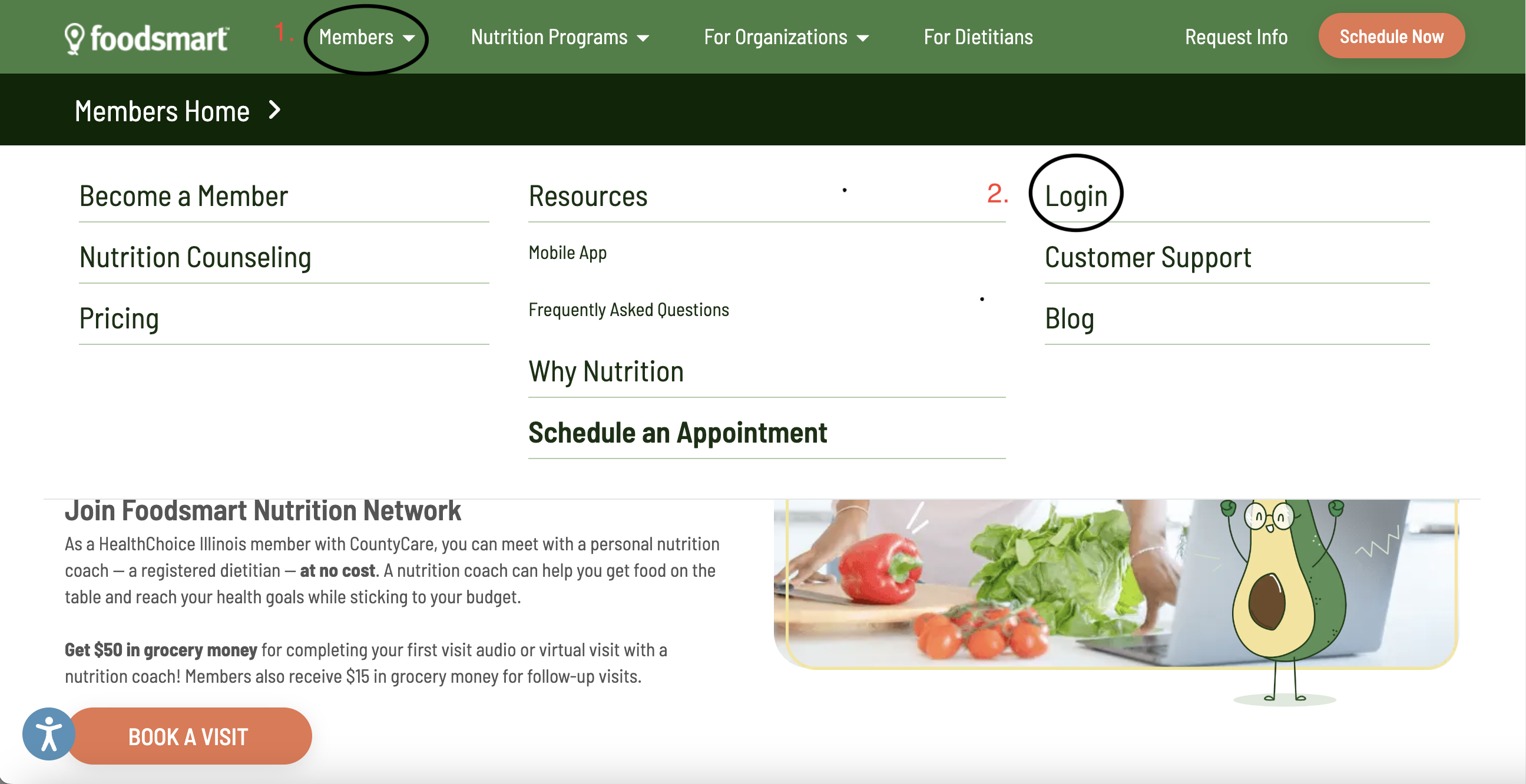 3. If you have an account: Enter either your email or phone number, then click Sign In.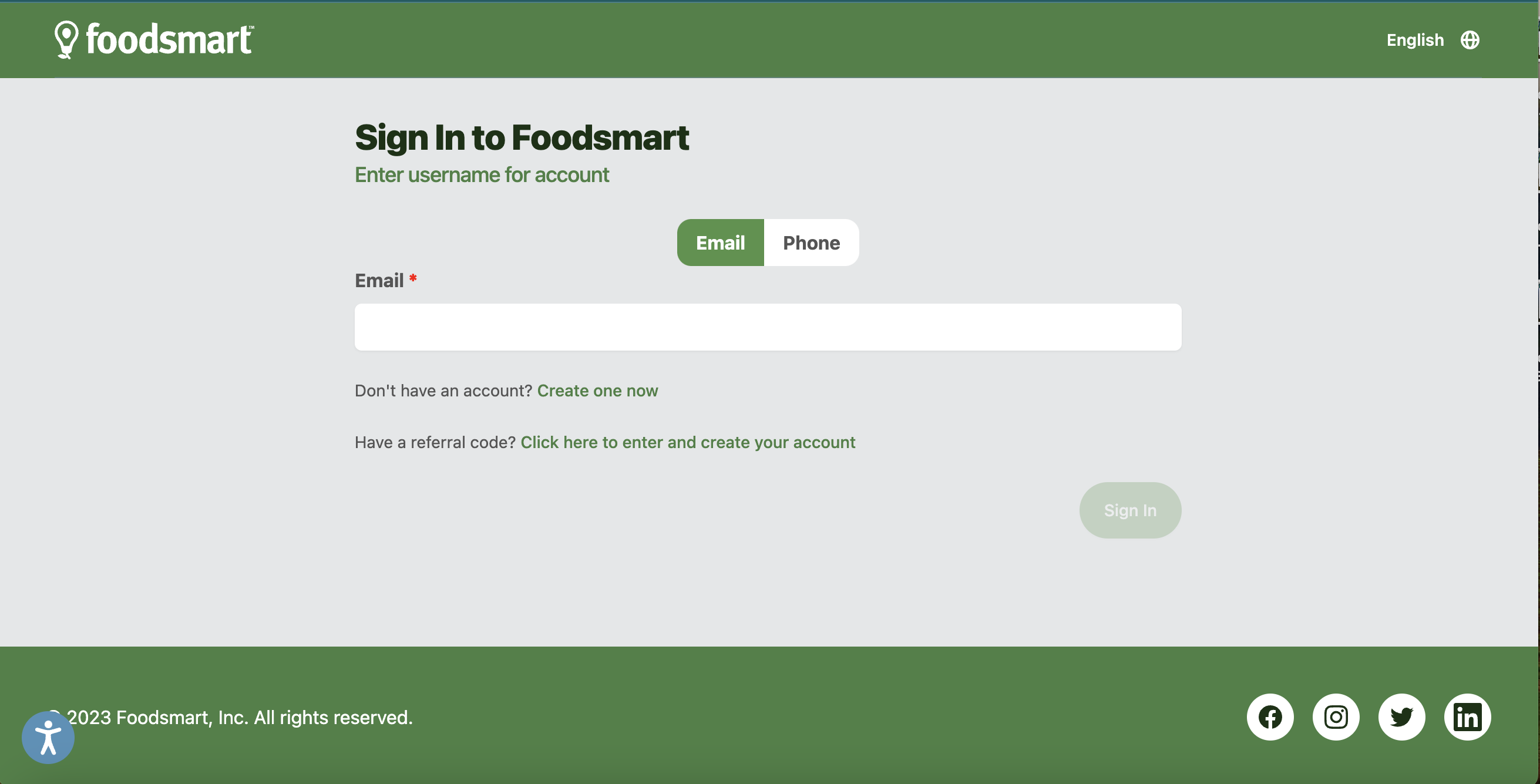 4. You will then be prompted to enter you password.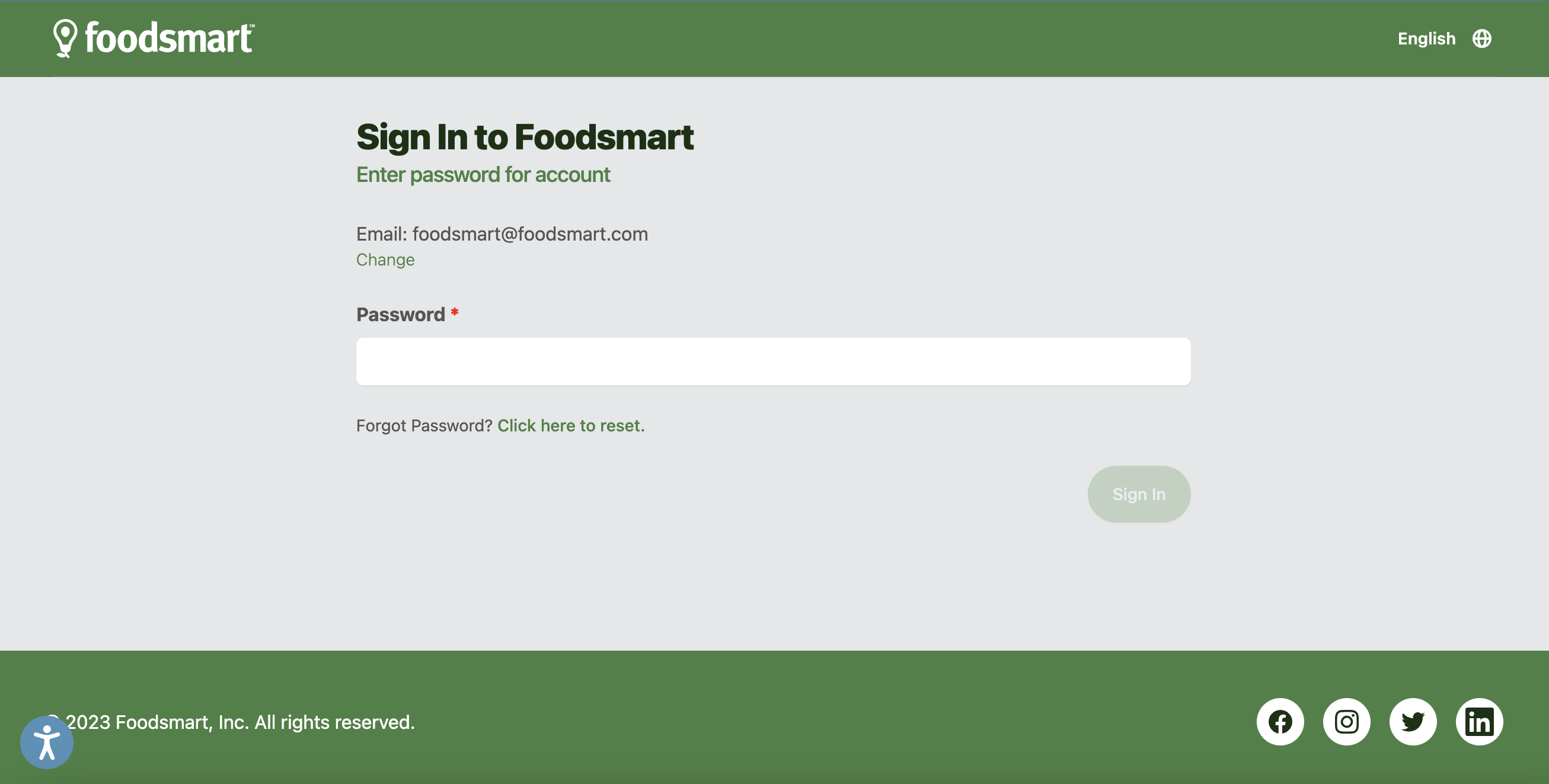 You will be directed to your home page and be able to see your scheduled appointments and/or make appointments.
5. If you do not remember your password, please click on the Forgot Password? Click here to reset. You will be then taken to the Set new password page. Please select a method to send a verification code.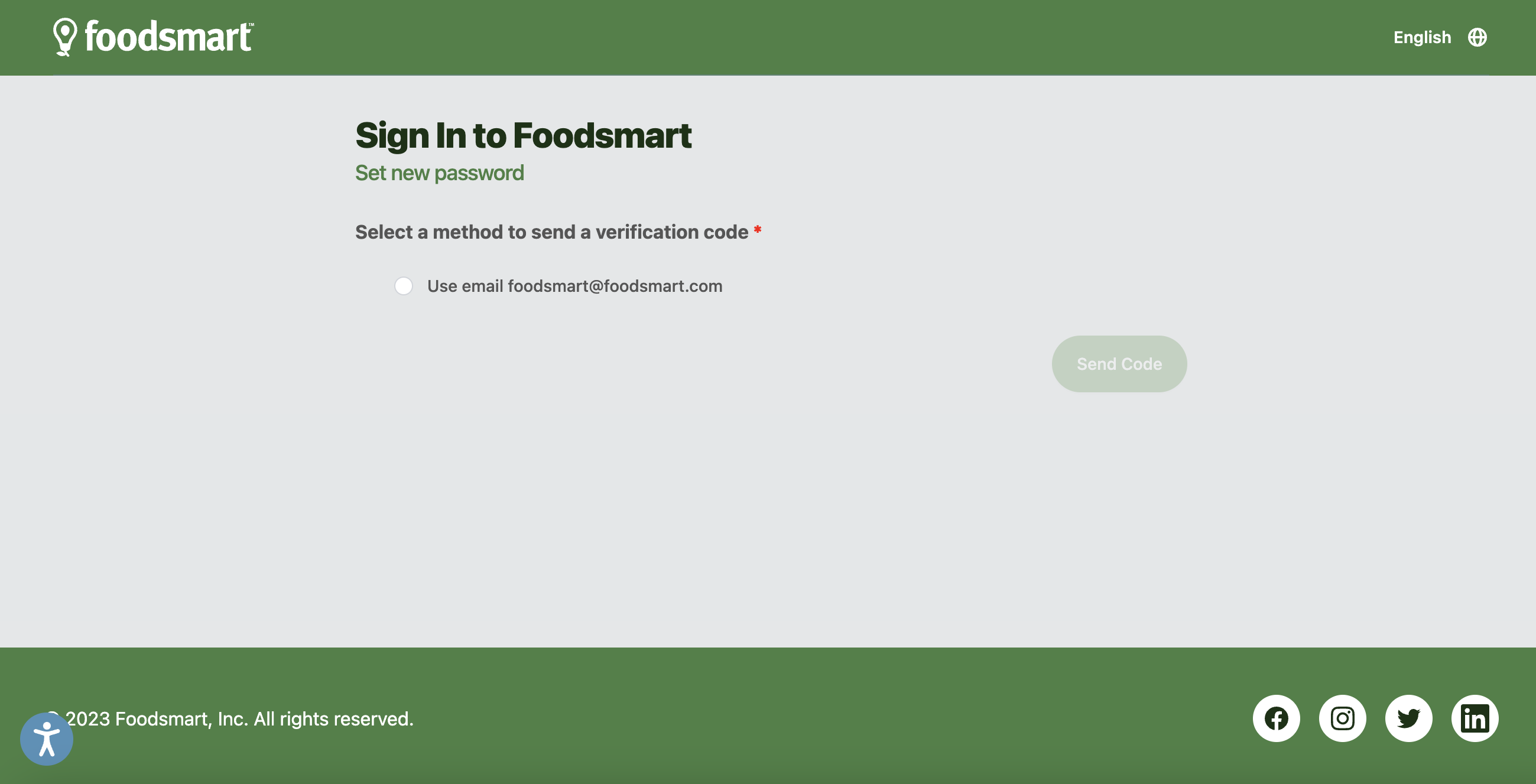 6. You will then be prompted to make a new password. Please choose something that will be easy for you to remember.